Apple in April 2021 unveiled its long awaited AirTag after years of rumors and speculation. The small circular tag is designed to be attached to items like keys and wallets to allow these accessories to be tracked using Bluetooth right alongside Apple devices in the Find My app.
AirTags Price, Release date, News and Features
Apple AirTags have finally been revealed during the latest Apple Event: a Tile-like tracker you can attach to anything and find using the network of Apple devices that exist in the world.

So what are AirTags? The pitch is that you clip one of these things to an item you don't want to lose, and you'll then be able to track it from an Apple device using the enhanced Find My app.

After years of rumors about their emergence, finally, AirTags are here as accessories to track your items using the Find My network of iPhones and other Apple devices, so you can have more confidence that they'll be spotted digitally sooner rather than later.

In our Apple AirTag hands-on, we loved how small and slim it was, while finding its beep-to-locate cycles too short to hunt down the tracker if it was hidden too far away (or too deep in the couch, as the case may be). Check out the hands-on for our early thoughts while we do deeper testing for our full review.
Cut to the chase
What is it? Location trackers to help you keep track of personal items
When is it out? April 30, pre-order April 23
How much will it cost? $29 for one, $99 for a four-pack
AirTags Price
A single AirTag is priced at $29, and a package of four AirTags can be purchased for $99.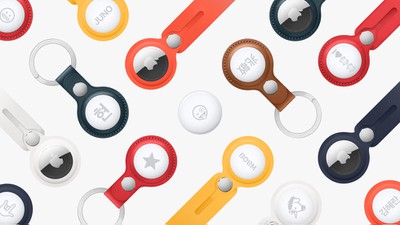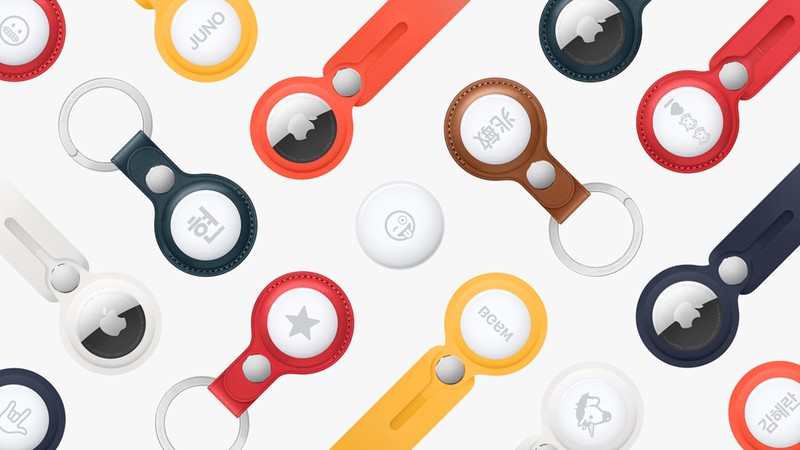 AirTags are available directly from Apple, and that price point does not include the accessories needed to attach the AirTag to an item. Apple sells AirTags accessories separately, and there are also several third-party options.
AirTags Release Date
AirTags will be available for preorder at 5:00 a.m. Pacific Time on Friday, April 23. AirTags will then launch the following week on Friday, April 30.
AirTags Design
The AirTag is a small, button-shaped tracking device with a glossy white front that can be customized with an engraving and a silver backing. AirTags are designed around the CR2032 batteries that are inside, and need additional accessories to attach to an item.
AirTag measures in at 1.26 inches in diameter, and it has a height of 0.31 inches, or 8mm. It weighs 0.39 ounces (11 grams).
Apple has made these small AirTag devices with a plastic rear and the metal front housing all the mechanics - in doing so, it's made them water resistant, although there's no IP rating here so we assume you shouldn't use them to track a goldfish.

You can engrave your AirTag for free if you buy it through Apple's online store – up to four letters, numbers, or emoji. Of course, Apple has already blocked the cruder four-letter words you may be thinking up right now, along with the more salacious combinations of emoji – you'll just have to get more creative, as the 'horse + poo' emoji combo is forbidden but 'poo + horse' isn't, as The Verge found out.

As we've asked above, we're not sure whether these can be stuck flush to a device - while it looks unlikely given the slightly bulbous back, if you head to the official Apple AirTags page in Safari on an iPhone, you can view them in AR.

When the phone detects a surface, it places the AirTag on it as if it were stuck - so perhaps this will be a feature.
AirTags Engraving
Each AirTag can be engraved with up to four letters or emoji characters, though there are some restrictions on multiple emoji due to size limitations. There are also limitations on some emoji strings and phrases due to Apple's content filtering.
You can't, for example, pair a Horse Face emoji with the Pile of Poo emoji, nor can you use curse words.
AirTags Features
AirTags are added and managed in the ‌Find My‌ app under the "Items" tab that Apple introduced in iOS 14.3. Like other Apple devices, each AirTag is displayed on a map in the ‌Find My‌ app so you can see its location. AirTags connect to your iOS and macOS devices over Bluetooth.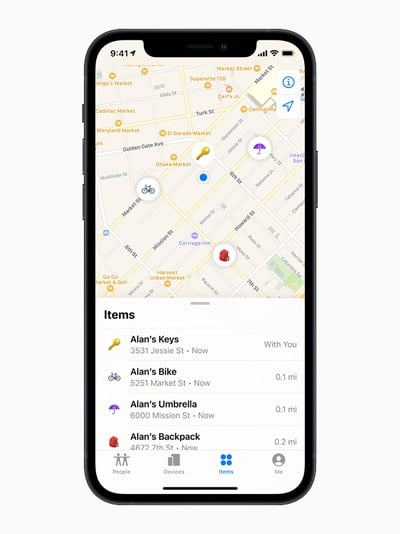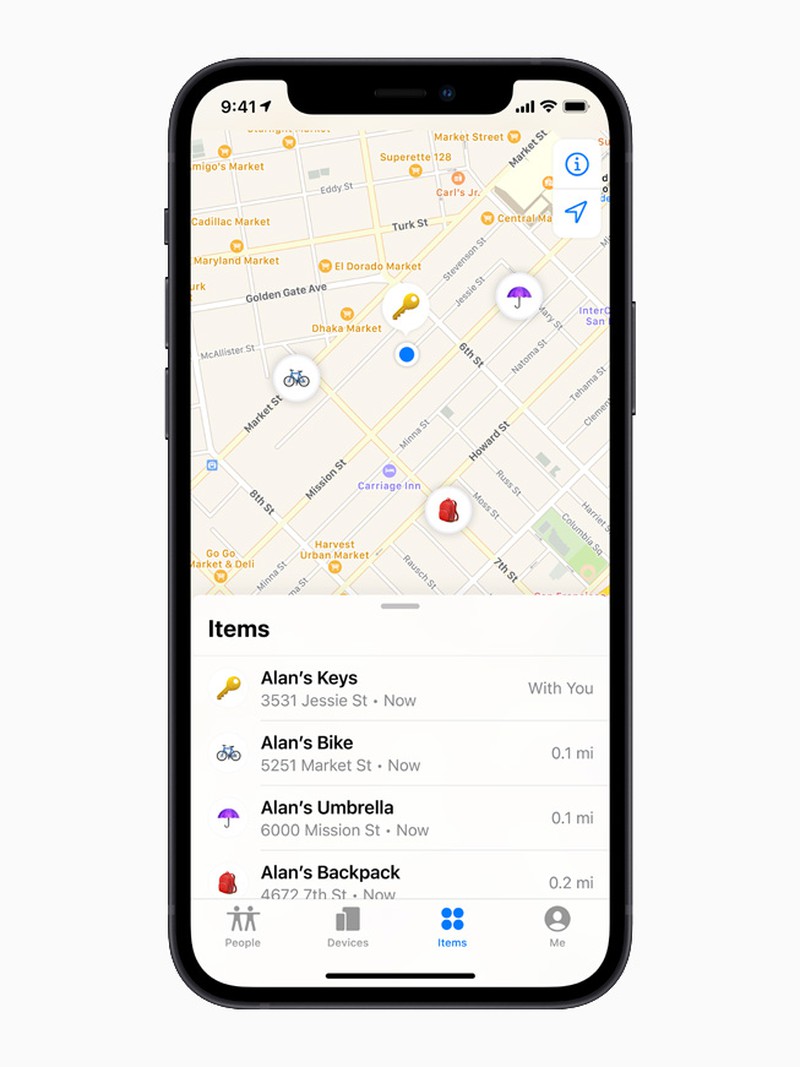 Apple added a U1 chip in each AirTag so you can see its precise location indoors or out if it's nearby, or its last known location if it is not. There are built-in speakers to play a sound to find a lost AirTag in the house, and you can either play a sound through the ‌Find My‌ app or ask Siri to find an AirTag with a sound.
If an AirTag is lost or stolen, the ‌Find My‌ network can help you find it. The ‌Find My‌ Network takes advantage of hundreds of millions of iPhone, iPad, and Mac devices to help you locate an AirTag, with the AirTag showing up on a map when it is located by someone else's device.
In Lost Mode, an AirTag will automatically send out a notification when it's detected by someone in the ‌Find My‌ network, and you can add your contact info so someone who finds your item can get in touch with you.
Precision Finding
iPhones with a U1 chip, which includes the iPhone 11 and the iPhone 12 models, can take advantage of Precision Finding, a feature that lets you see specific instructions on how to get to your lost AirTag. Precision finding combines AR, sound, and haptic feedback to help you out.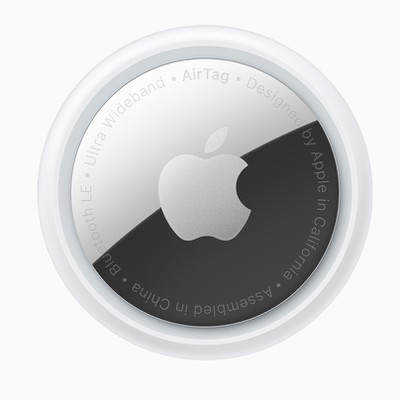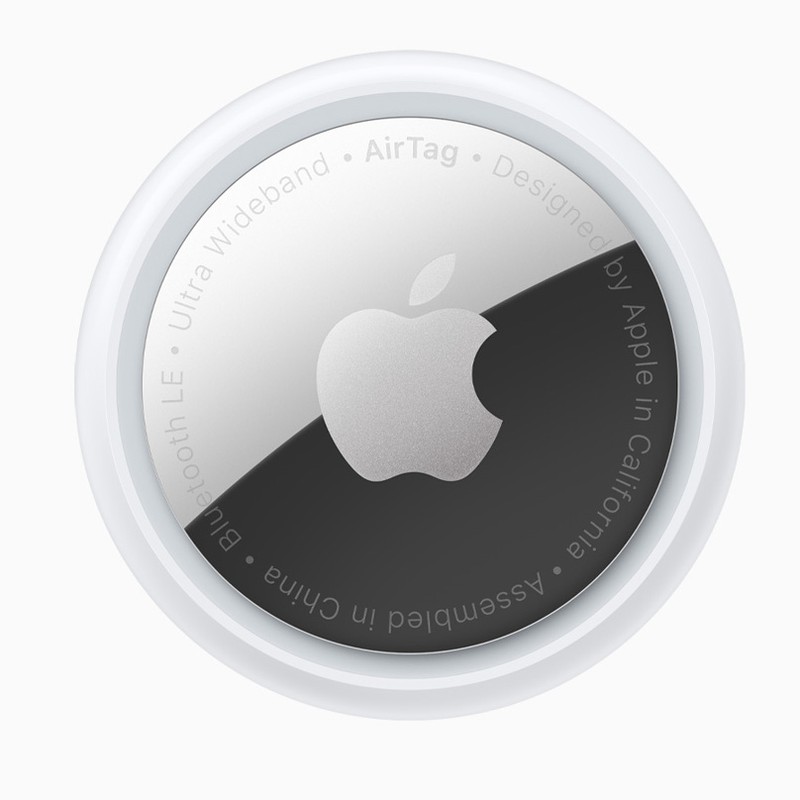 Returning a Lost AirTag
If you come across a lost AirTag, or if someone comes across your lost AirTag, it can be scanned with any smartphone that's equipped with NFC to bring up contact information.
This works on iPhones and Android devices, so if you find an item, give it a scan to locate the owner. If in Lost Mode, the AirTag will also relay its location back to the owner through the ‌Find My‌ network.
AirTags Battery
AirTags use a replaceable CR2032 battery that is designed to last about a year before it needs to be replaced. The batteries are user replaceable, and to swap out a battery, you can press and twist on the back panel of the AirTag to pop it off.
Apple is touting the fact that its AirTags are power efficient enough to last a year, and the battery inside is removable and replaceable too. That's good to see given the brand has been making a big deal about how sustainable it wants its operations to be.
There's even a video outlining how this will work - it looks like it'll be delicate, but easy enough:
AirTags Charging
There is no need or way to charge an AirTag because Apple designed them with user replaceable CR2032 batteries.
AirTags Range
Apple has not yet provided details the range of the AirTag, but the maximum Bluetooth range is around 100 meters, so an AirTag should be trackable at least to that distance. More experimentation will be necessary to find more specific range information.
AirTags Water Resistance
The AirTag features an IP67 water and dust resistance rating, which means it can withstand immersion in water up to one meter (3.3 feet) for 30 minutes in laboratory conditions. That means the AirTag will hold up well to liquid exposure from rain or accidental spills.
AirTags Setup
As with AirPods, setting up an AirTag can be done with a one-tap gesture after it's unboxed. Each AirTag can be customized with a name and an item description.
AirTags Privacy and Security
Each AirTag you own is linked to your Apple ID and no one else can track it. Location data and location history are not stored on the AirTag, and devices that relay the location of a lost AirTag stay anonymous and location data is encrypted every step of the way.
You may see where your lost AirTag is on a map if it's picked up by someone else's device, but you won't know the identity of the person that helps find it. Apple also does not see where AirTags are located because of the end-to-end encryption.
AirTags have unique Bluetooth identifiers that rotate frequently, a feature that ensures you're never tracked from place to place.
There's a strong suspicion that Apple could have launched the AirTags many months ago, but couldn't get the privacy angle right. What if someone wanted to track you by slipping an AirTag into your coat or bag?

Apple's got around that issue by bringing in 'Unwanted Tag Detection'. You'll need to set up your tag with your own Apple device at the start, and if you then were to try and place it on someone else, they'd get a notification.

If they still didn't notice on their phone - perhaps the battery is dead - then the Tag will just start to emit a noise to let you know it's there.

Apple is making privacy a big deal with these tags, so the notion that it might have delayed them to get this feature right makes sense:

"Only you can see where your AirTag is. Your location data and history are never stored on the AirTag itself. Devices that relay the location of your AirTag also stay anonymous, and that location data is encrypted every step of the way. So not even Apple knows the location of your AirTag or the identity of the device that helps find it."
Unwanted Tracking Prevention
Apple has built in security restrictions that are designed to prevent an AirTag for being used for unwanted and secretive tracking purposes.
If an AirTag that someone else owns is in your belongings and has been traveling with for you awhile, your ‌iPhone‌ will send you an alert about an AirTag being detected near you, which will prevent someone from tracking you with a planted AirTag.
These alerts are only triggered when an AirTag is separated from its owner, so you don't need to worry about friends or family members with AirTags.
An AirTag away from its owner for three days will play a sound each time it's moved to alert you of its presence.
Apple AirTags - how will you find them?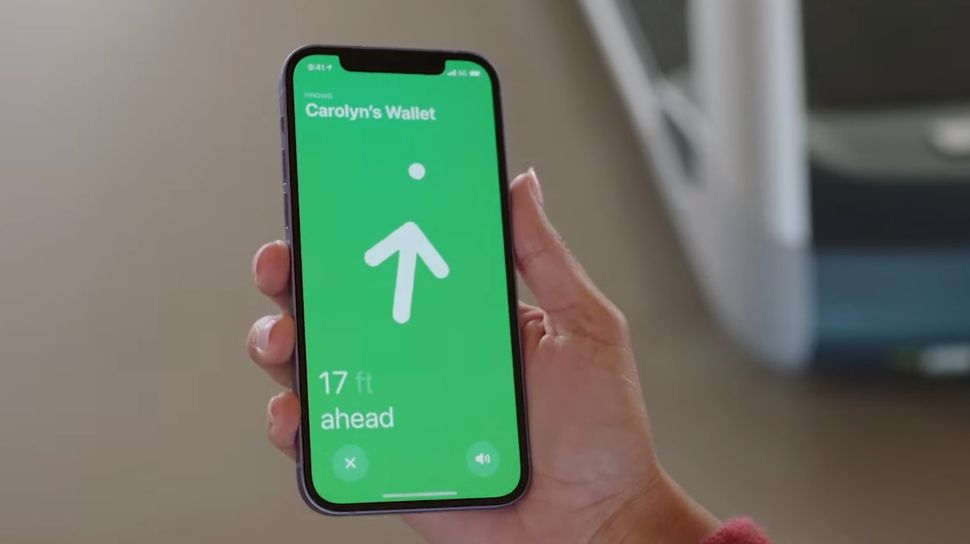 AirTags are round accessories about the size of a quarter – you'll have to slip them into an attachment strap (a fob, really) to attach them to anything, though you can also just slip them into a pocket of a purse or bag you want to track.

Unlike the Tile Tracker, there doesn't seem to be an official way to stick them to anything - so you won't be able to track a remote or laptop just yet. However, we can see that kind of accessory coming from a third party

The AirTags harness the same network of Apple devices – yours and those of strangers – that Apple already uses for the Find My app. Using a Bluetooth signal (which is low power to save battery) anyone with an iPhone or iPad nearby will be able to let you know something has been found.

You can put them into 'Lost' mode and a notification of their discovery will appear on your phone, so you can breathe a sigh of relief and simply run back to the ice cream van that has your wallet left on the counter.

If you find an unidentified AirTag, you can just tap it with your iPhone (or NFC-enabled Android phone) and it will offer the contact information of the person that lost it (if added) so you can let them know what you've found if you're a kind-hearted soul.

If you're just forgetful in the house though, the AirTags specifically use the Ultrawide band (U1) chip in newer Apple devices from the iPhone 11 upwards in a feature called Precision Finding for even more refined tracking – those devices use their own accelerometer, camera, and gyroscope to direct you to your AirTag-attached object within a very accurate space.
Apple AirTag accessories
Apple's making a big deal about the accessories that you can buy with the new AirTags - the headliner being the $349 / £299 Hermes keyring that allows you to carry your Tags in a fashionable way.

If you wanted to spend a little less, you can get the official Apple AirTag loop for $29 / $29, or Belkin are doing a rubber holder for just $12.95 / £11.95 if you want to get really 'cheap' on this.

Given these are just enclosures for the Apple AirTags, we'd imagine a massive aftermarket is about to open up for them - so expect sticky pads, dirt-cheap keyrings and even clothing to appear in the near future if the Apple AirTags ecosystem takes off as expected.
Apple AirTags hands-on: These $29 trackers are small and impressive
Apple is best known for its iPhones, Macs and, of course, Ted Lasso. But now it also makes a tiny tracker called an AirTag. (Here's how and when to preorder AirTags.) You attach it to an object like your keys and you can keep track of where it is using Apple's Find My network.

This kind of tracker isn't new. But the biggest selling point for the AirTag is Apple's Find My network, which is made up of hundreds of millions of Apple devices. Last week, the Find My network was opened up to third parties that can use the network for items like bikes and headphones. This will only increase that number of devices on Find My and make it even more robust. And that's important, because let's say you lost your keys and they had an AirTag attached. As soon as someone with another device on the Find My network, like an iPhone, crosses its path, the AirTag will communicate securely with the iPhone in the background to update the location of your lost keys. AirTags is basically a frame that showcases the strength and reach of Apple's Find My network.
An AirTag is a bit bigger than a Junior Mint
I can't emphasize enough how tiny an AirTag is. It weighs roughly the same as two quarters. It's bigger in diameter than a Junior Mint, a Milk Dud or a Mento, but not by much. One side is white the other is stainless steel. And it feels well-made. In fact, it's rated IP67 for dust and water resistance and can survive being submerged to a meter for 30 minutes.

Behind the stainless steel back is a replaceable CR2032 battery which Apple claims will last a year. Each AirTag comes with one already installed. When it starts to get low, your iPhone gets a notification. And CR2032 batteries are common. I like that Apple decided to make the battery replaceable and easy to access.
Getting an AirTag setup with your iPhone
Setting up your AirTag is easy. You just pull the battery tab, bring it close to your iPhone, and tap the Connect button. It's similar to setting up a pair of AirPods. I had to update my iPhone to iOS 14.5, sign into my iCloud account and verify the lock code on my iPhone. But even with the extra steps it was a straightforward process.

From there, you're prompted to name it. For example, I named my AirTag "keys" because I attached it to my keys. I know, original. (We've got a step-by-step guide for how to set up and use your AirTags here.)
Locate an AirTag by playing a chime
Once the AirTag is tied to your Apple ID, you can use the Find My app and interact with it under the Items tab. To help you find your item, you can ping the AirTag attached to it and play a sound. The AirTag uses its surface as a sound actuator to produce sound hence the absence of any tiny speaker grills.

Even if you don't have the Find My app open on your iPhone, you can say, for example, "Hey Siri, where are my keys?" The AirTag will chime in response.
The AirTag uses Precision Finding to guide you to it
But it gets better. If you have an iPhone 11 or 12 you can use Precision Finding to locate your AirTag. And that's because the AirTag, like the iPhone 11 and 12, has a U1 ultrawideband chip to determine the exact distance and directions to get you to it. A really cool interface pops up on your iPhone to guide you to the item and AirTag. It uses the iPhone's cameras, its ARKit software, its accelerometer and gyroscope, along with data from the AirTag to create a visual guide that, with haptics and sound, direct you to your lost item. Precision Finding works within Bluetooth range of the AirTag.
If someone finds a lost AirTag, they can interact with it using NFC
If your AirTag is far away, you can put it into Lost Mode, which allows you to enter a phone number. If someone comes across the AirTag, they can tap it with an NFC phone (iOS or Android). This will take them to a website with information on how to contact you.
AirTags don't store your location data
You're the only one who can see where your AirTag is. Any location data or history isn't stored on the AirTag itself. When the AirTag comes in contact with another Find My device, like an iPhone, location info is transferred encrypted and anonymously.
No one, not even Apple, knows the location of your AirTag or the identity of the Find My device used to find it. Any Bluetooth signals rotate frequently, so other people can't use them to track you. 
AirTags can't track another person unwillingly
There are people who might want to take advantage of the anonymity and privacy the AirTag provides to track another person without them knowing. Apple created a number of features to discourage unwanted tracking.

Any AirTag separated from its owner for a period of time will play a sound to alert you when it is moved. You don't need an iPhone or an Android phone to be alerted of someone else's AirTag. Let's say I put my AirTag in your bag and I leave. As soon as that AirTag moves it would play a sound to alert you so you can find it. You can use any iOS or Android phone with NFC to interact with my AirTag and receive information about it (like if it was in lost mode) or view instructions for how to remove the battery and disable it.

In addition to all of that, your iPhone or iOS device can warn you of the presence of an AirTag that has been separated from its owner. You'll then be able to play a sound on the unknown AirTag to locate it. There is a bit of a "green bubble doesn't get the same features as a blue bubble" thing going on here with the AirTag, but at the most basic level, even without a phone, unwanted AirTags are designed to be found.
Using AirTags on pets or kids
As soon as AirTags were announced, I saw friends online joking how they wanted to put one on their kid or dog or whatever. If you attach this to a pet, it needs to come within Bluetooth range of a device on the Find My network for its location to be updated -- not much use if your dog has run off into the woods.

As far as kids, the AirTag is meant for items, for example your child's backpack. The built-in features aimed at preventing tracking that I mentioned above, mean that an AirTag isn't the best option for keeping dibs on your child's location. You'd be better to use an Apple Watch with Family Setup.
Guide Feedback
Have questions about AirTags or want to offer feedback on this guide? Send us an email here.
See More: 
More News