Here's every rumor about iOS 15 we've heard so far and every educated guess we can make, including when it may be available to download, and what new features we may see. 
Cut to the chase
What is it? The next big update for iOS
When is it out? Probably September 2021, following a June 7 unveiling
How much will it cost? It will be free
Compatibility
Rumors suggest that the iOS 15 update will drop support for the 2016 iPhone SE, iPhone 6s, and iPhone 6s Plus. That would mean the update will be available on the following devices:
iPhone 12 Pro
iPhone 12 mini
iPhone 12
iPhone 11
iPhone 11 Pro
iPhone 11 Pro Max
iPhone XS
iPhone XS Max
iPhone XR
iPhone X
iPhone 8
iPhone 8 Plus
iPhone 7
iPhone 7 Plus
iPhone SE (2020)
iPod touch (7th generation)
The iPhone 6s and 6s Plus originally launched in 2015, while the first-generation iPhone SE came out in 2016, so it would not be a surprise to see the new update drop support for these older iPhones.
There's no word yet on which iPads will be able to run iPadOS 15, but if iPadOS 15 drops support for chips older than the A10, it will be incompatible with the iPad mini 4 (2015), iPad Air 2 (2014), iPad 5 (2017), which are equipped with A8, A8X, and A9 chips, respectively.
iOS 15 is a long way off yet, but we're already hearing the first early leaks and rumors about it, all of which you'll find below. Beyond that, we also have a good idea of when it'll arrive – as well as which devices will support it. Expect it to arrive alongside the iPhone 13.

Further down, we've also included a list of some key improvements we want to see from iOS 15, since the latest available version of iOS 14 isn't without its issues, despite the operating system overhaul it introduced.

Expect to see the iOS 14.5 update before we see iOS 15, though, as that's the next iterative update for Apple's iPhone software. In fact, iOS 14.5 is coming at some point on the week starting April 26.

We'll also be updating this article whenever we hear anything new about Apple's next big iPhone software update, so check back regularly for all the details.
iOS 15 release date: Likely September
Apple typically reveals new versions of iOS at its annual Worldwide Developers Conference in June. Last year's WWDC started on June 22, and we got our first look at iOS 14, iPadOS 14 and MacOS Big Sur. WWDC 2021 is likely to be a virtual event in June as well, though Apple hasn't released its plans yet. After the new iOS is announced, it becomes available to developers for testing and, usually later in the summer, as a public beta. 
The final version of iOS 15 is likely to launch in September, alongside the iPhone 13. Even though last year, the iPhone 12's release was delayed to October due to the pandemic, we still saw iOS 14 released in September. So it's a pretty good bet that iOS 15 will follow the same schedule. 
New versions of iOS typically land in mid-September. Generally they're accompanied by a new iPhone launch, so we could see iOS 15 land alongside the iPhone 13, but Apple delayed the iPhone 12 to October of 2020 while still launching iOS 14 on September 16, so with or without a new iPhone, September 2021 looks very likely for iOS 15.

However, while that date is when the finished version will probably hit phones, Apple will almost certainly announce iOS 15 a whole lot earlier. New versions are generally unveiled at the company's WWDC (Worldwide Developers Conference) in June, so expect to see iOS 15 at WWDC 2021, which Apple has now confirmed runs from June 7-11.

A developer beta will probably land at the same time, with a public beta likely arriving later in the month – so if you don't mind bugs, you might be able to try iOS 15 for yourself by late July.

Of course, while we're talking about iOS 15 here, iPadOS 15 will almost certainly follow the same trajectory. Before all that, we'll get iOS 14.5, which is set to debut on the week of April 26.
Device compatibility: iOS 15 will likely work on iPhone 7 and later
The only rumor we've heard about device compatibility so far is that iOS 15 will require an iPhone 7 or later, according to Israeli site The Verifier and French site iPhoneSoft. That's not a huge surprise, since the iPhone 6 models are now more than five years old, and run on the A9 chip. It seems that iOS 15 will require devices with an A10 chip, which include the iPhone 7 and beyond, and the seventh-gen iPod Touch. 
News and leaks
The first leak we heard regarding iOS 15 surrounded its availability. As per rumors, it will only be available for the iPhone 7 and later. This would mean that, of the devices that can get iOS 14, the iPhone 6S, iPhone 6S Plus and original iPhone SE will miss out on the new software.

While the source of this information (a site called The Verifier) has a mixed track record, it's a very believable claim, as Apple usually drops the oldest generation with each new software update, and in fact it was expected that the iPhone 6S wouldn't even get iOS 14, so the phone has had no shortage of updates in its lifespan.

We've heard similar from a different source, as well, claiming that the iPhone 6S will be the device to miss out on the next iPhone update this year. Some will be upset about this, but it's in keeping with Apple's normal update schedule.

We're also fairly confident that Apple's next iOS update will indeed be called iOS 15. References to the next versions of iOS and macOS were recently spotted in a WebKit code – giving us the best sign yet that they'll be called iOS 15 and macOS 12, respectively.

Naturally, the WebKit code gives little away as to what to expect from the upcoming version of iOS, but at least it looks to be following previous OS generations with an expected numeric title.

Perhaps most interestingly, though, a recent report suggests iOS 15 will introduce a redesigned Control Center for iPhones and iPad, as well as support for dual biometric authentication via Face ID and Touch ID.

It suggests the new Control Center will borrow design ideas from macOS Big Sur, featuring support for drag and drop customization as well a more compact aesthetic. While the report doesn't detail any images, we've previously seen jailbroken iPhones (via WCCFTech) using Mac-inspired Control Centres, and we would expect iOS 15 to introduce a similar-looking design.

As for dual biometric authentication – which essentially means needing to pass two stages of identification before unlocking certain iPhone functions – the report suggests this feature would be exclusive to the iPhone 13, implying that Apple's next flagship phone will indeed arrive with a much-rumored under-display fingerprint scanner.
New iOS 15 features: Changing default apps, making widgets interactive
We won't have a good idea of what features are coming to iOS 15 until it's actually unveiled at WWDC 2021. Since iOS 14 was a larger update, it's possible that iOS 15 will make fewer changes, and instead build on the base iOS 14 set up and improve its functionality. 
According to the tech site PhoneArena, iOS 15 could allow you to change more default apps. In iOS 14, you were able to swap defaults Safari and Mail for other browser and email apps. The upcoming iOS 14.5 update will also let you change your default music platform from Apple Music. iOS 15 may allow you to make more customizations like this. 
PhoneArena also predicts that iOS 15 will make widgets interactive, the way they are on Android, which would let you do things like change volume or toggle things on and off. We may also see more widget size options, the site reported. 
The iPhone 13 is rumored to have an always-on display, similar to the Apple Watch. While this is a hardware change, iOS would also likely change to accommodate it, possibly by updating the lock screen to display notifications in a different format, according to PhoneArena. 
iOS 15 download instructions: The same as always 
If you're part of Apple's developer program, you'll likely be able to download the iOS 15 developer beta after the new OS is announced in June to test your apps. The OS will likely be available to download as a public beta later in the summer (it was in early July for iOS 14), so you could download it then if you like, but be warned: Betas are usually buggy, and we don't recommend that you download it on your primary device. 
Once iOS 15 is generally available, which we expect to be in September, Apple will likely send a notification letting you know you can update. Or, you'll be able to do it manually, by going to the Settings app > General > Software Update. 
See more: AirTags: Apple's New Trackers - Everything We Know - Price, release date and features 
What we want to see on IOS 15
iOS 14 was a big update that came with lots of improvements, but there are still a number of things that iOS 15 could do better.
New notification filters based on user status. From a new menu accessible from the Lock Screen and Control Center, users will have more granular control over how notifications are displayed (do they play sounds or not, for example) based on whether they're driving, sleeping, at work, or have turned on Do Not Disturb mode.
iPad home screen upgrade. This will reportedly include the ability to add widgets (introduced in iOS last year). Bloomberg doesn't offer any more details, but claims this will be the most significant update to the iPad home screen since the product launched.
Quick access to privacy data. A new menu will reportedly let users see what information apps are collecting about them. Presumably this would tap the same data used by Apple for new "privacy labels" introduced to the App Store last December.
Updated iOS Lock Screen. This will include access to the above privacy menu. It's not clear if any other changes are coming.
Social upgrades for iMessage. New features would help iMessage compete with WhatsApp "with the eventual goal of acting as more of a social network." But Bloomberg says these are "still early in development" and might be announced later this year.
Minor updates for macOS, watchOS, and tvOS. Apple launched a big redesign for macOS last year with Big Sur, so it seems right to expect only small changes this time round.
1. Support for all devices that got iOS 14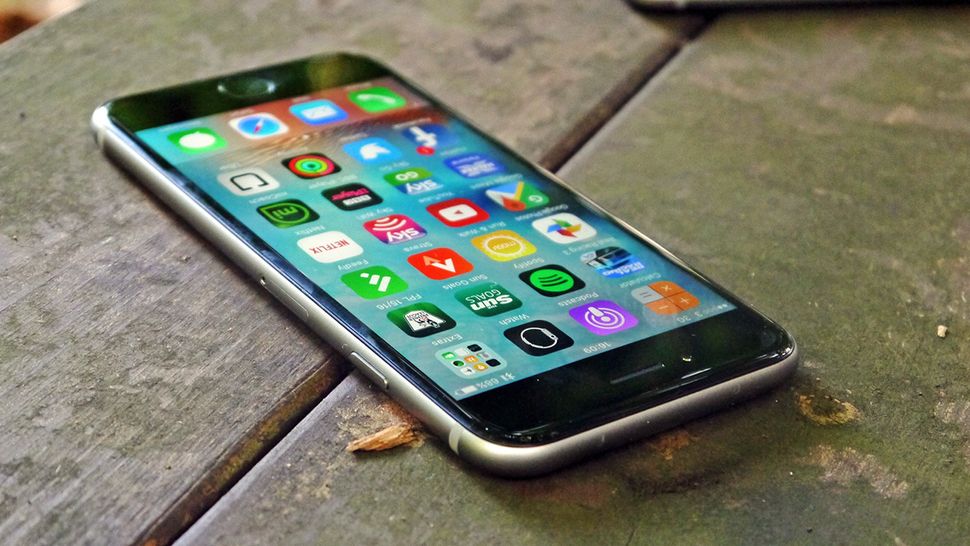 Apple tends to support devices for a long time, so we can't really begrudge the company when it stops supporting old ones, but we'd love to see support last even longer, which in this case means all the devices that got iOS 14 also getting iOS 15.
Really, then, we're talking about the iPhone 6S, iPhone 6S Plus and original iPhone SE, since they're next on the chopping block, and indeed are rumored to not be getting iOS 15. We expect they won't, but it would be a nice surprise if they did.
2. Smarter Siri
Siri gets better with each new version of iOS, and while it's pretty good now, there's always room for improvement, especially as it still arguably trails Google Assistant.
Most of all, we simply want Siri to get even better at understanding us, and accurately and usefully answering our questions. We'd also like less reliance on web results and more bespoke answers, instead.
3. Expanded Apple Maps cycling directions and Guides
Apple Maps is a lot better than it once was, and two recent features have improved it further. We're talking about cycling directions and Guides, the latter being recommendations of things to see and do.
But neither of these features are available everywhere. In fact, at the time of writing, they're mostly limited to a handful of major cities. Cycling directions, in particular, we'd like to see offered as widely as possible. These show you routes that include bike paths, bike lanes and the like, and allow you to choose routes that avoid hills.
4. A wish list for the App Store
The App Store used to have a wish list feature that allowed you to make a list of the apps and games you were interested in. This was particularly handy for things that cost money, as you might not have been sure you wanted to pay for them just yet, but still wanted to ensure you didn't forget about them.
Sadly, Apple removed this feature years ago, so we'd really like to see it make a return with iOS 15.
5. More languages in Translate
With iOS 14, Apple added a Translate app to its mobile operating system, giving you a slick way to translate other languages. But at launch it only supported 12 languages, which is far, far less than Google Translate and some other rival apps and services.
So, we want to see big improvements to this with iOS 15. We'd think it's something Apple will keep working on, and new languages may well arrive even before the new version of iOS does, but there's a lot of work to do if Apple wants the best translation app on the block.
See More: iOS 14.6: Everything we know about Apple's upcoming operating system