---
The Best Samsung Galaxy S21 Ultra/Plus Luxury Case
The Hottest Designs for S21 Luxury Cases ✓ Trusted Shop ✓ Fast Delivery ✓ 30 Day Satisfaction Guarantee ✓ Designed with Passion. The Best Samsung Galaxy S21 Ultra Case in 2021.
S21 Ultra / Plus Luxury case 
Samsung Galaxy S21 Ultra is launched and is Samsung's most advanced and best smartphone up to now. And of course, to protect this phone, users also need to have sturdy and reliable cases as well as high protection to keep the computer safe. In this article, I will synthesize some of the case models for the Galaxy S21 Ultra Luxury case (Galaxy S21 Plus Luxury case) so that users have more information in choosing a case for themselves.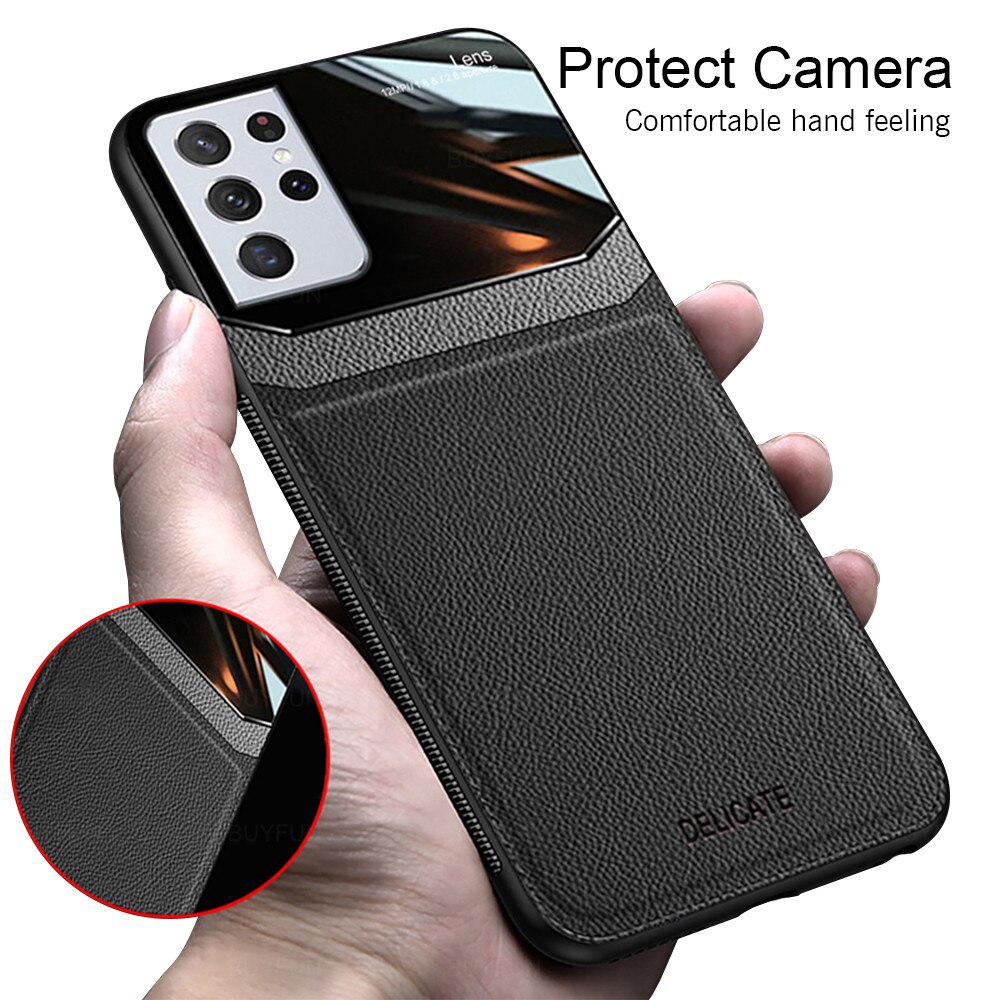 The new Samsung S21 Ultra
Galaxy S21 Ultra is the first and only smartphone in the Galaxy S series to support the S-Pen stylus at the moment.
On January 14, Samsung officially unveiled Galaxy S21 - its latest high-end smartphone line during the Unpacked 2021 event. In addition to camera improvements, the most advanced model, the Galaxy S21 Ultra, also supports a stylus. The S-Pen, an accessory previously exclusive to the Galaxy Note series.
However, the Galaxy S21 Ultra will not be included with the S-Pen and if there is a need to use it, users must buy it separately for $ 39.99. Samsung says the S21 Ultra also shares the same S-Pen stylus taken from other Galaxy Note and Galaxy Tab devices.
For the Galaxy S21 Ultra, users can use the S-Pen to perform familiar features like drawing, writing notes, editing photos, and signing documents. In terms of design, the new S-Pen will be made slightly larger than the one on the Galaxy Note, but still has a button on the side. As expected, Samsung will launch the larger S-Pen Pro later this year, equipped with Bluetooth and support for non-touch gestures.
Unlike the Galaxy Note series smartphones, the Galaxy S21 Ultra will not have an integrated slot to accommodate the stylus. Instead, Samsung will sell special cases to hold the S-Pen, for $ 69.99 when users buy with a stylus.
Obviously, using a case to carry the S-Pen isn't as convenient as plugging the pen straight into the machine. On the other hand, not everyone is interested and wishing to use the S-Pen pen sold with the Galaxy S21 Ultra. If you didn't know, the Galaxy S21 Ultra is the first and only Galaxy S smartphone to support the S-Pen, in other words - you can't use the S-Pen on the Galaxy S21 and S21+.
There are a couple of caveats concerning the S-Pen. Samsung will not first ship the Ultra Galaxy S21 with the S-Pen Style (and the same goes for the charging adapter). The S pen that Samsung offers for the S21 Ultra separately is a little different than the one on the Note side, it gets thicker and it can be a little easier to carry and use. The next one is - there are no specialized slots for accommodating the S-Pen in Galaxy S21 Ultra.
This takes us to the events. Including the LED View case and Silicones Case, Samsung has produced a number of S-Pen cases. Let's go a bit further to see how they treat the S-Pen case and how they handle the Galaxy S21.
The new generation Samsung Galaxy Telephone would excite you rightly. The Galaxy Unpacked case has been held long ago and specifically for the Galaxy S21 Sequence this year. We have as standard 3 cameras - Galaxy S21 vanilla, plus version and S21 Ultra galaxy. But what is unusual, is that the S-Pen stylus on a Galaxy S computer is supported for the first time. Yeah, this "Noteworthy" accessory is sponsored by Galaxy S21 Ultra.
With the support of your Samsung Galaxy S21 Ultra gambler and veteran message, it's time to purchase a case. The phone is too heavy, too simple to touch, and too costly to use regularly; So you can better take extra grips, security, and additional features with the best Samsung Galaxy S21 Ultra case you can find.
The case options vary from low-priced standard security to pricey, high-end cases. The crucial thing is to strike the right combination between consistency, functionality, and volume. The S21 Ultra is not a small handset, but something that makes it larger than it is today can be avoided.
The new telephone also embraces S Pen and only a few official cases have an embedded stylus holder. More third parties will potentially start in the future, in particular, to balance designs by third parties, but it is currently monopolized by Samsung. Consistency, the official cases of Samsung have good levels of consistency. Here are the best cases for any use of Samsung Galaxy S21 Ultra.
Advantages of using Phone cases 
Phone cases are two popular accessories that almost anyone using a smartphone must equip with the general purpose of protection.
Here are the advantages of using a leather case and case for the Samsung S21 Ultra phone to help users better understand its importance:
Protect the phone from impact: Samsung S21 Ultra phone is designed With a relatively large size, so when impacted, users will not avoid the impact or fall. When you equip the case, the leather case for the Samsung S21 Ultra phone, when impacted, will limit the force that is impacted directly on the phone, affecting other components inside.
Increased aesthetics: Sometimes when using Samsung S21 Ultra for a long time, you feel bored wanting to change colors. The use of a case or holster can also help you change the colors to suit you, further enhancing the aesthetics of the phone.
Hold your phone securely in your hand: The Samsung S21 Ultra is designed to be thin so it feels uncertain when handling. When you equip a case or holster will make you feel with the right grip and thickness so that when you hold it will be more secure.
Limit scratches: In addition to limiting impact when users equip a case for the Samsung S21 phone will help limit scratches that adversely affect the phone. The above are some advantages of using a leather case, Samsung S21 Ultra phone case helps you realize that the use of the case is really essential.
Things to be noticed when choosing Samsung S21 Ultra protective phone case
The use of the bumper, leather case for the Samsung S21 Ultra phone is essential, but when users want to equip a case, leather case for the phone should note the following factors:
Consistent with the size of the phone: This is the first factor you need to prioritize when choosing to buy a case, holster. You need to choose a case, the holster the right size for the phone when using it will be strong and will not fall out when using. If you have a small case for a long time, it will distort the edges of the phone.
Design, materials with good heat dissipation ability: Using a back cover or holster will limit the phone's heat dissipation ability. So you need to choose designs that have good heat dissipation such as interlocking, perforated cases ... Material is part of limiting heat dissipation, so you need to choose good heat dissipation materials.
Screen and camera protection: In addition to protecting the edges and back of the Samsung S21 Ultra, the camera and screen are two parts that are easily exposed to impact. So you should choose a holster that has a design higher than the surface of the two parts to better protect against the contact when dropped.
Use genuine leather cases and cases: On the market today, there are many leather cases, floating cases are made from unsecured materials. You should choose genuine leather cases and cases to use to avoid affecting your health and do not protect Samsung S21 Ultra from impacts.
Luxury phone case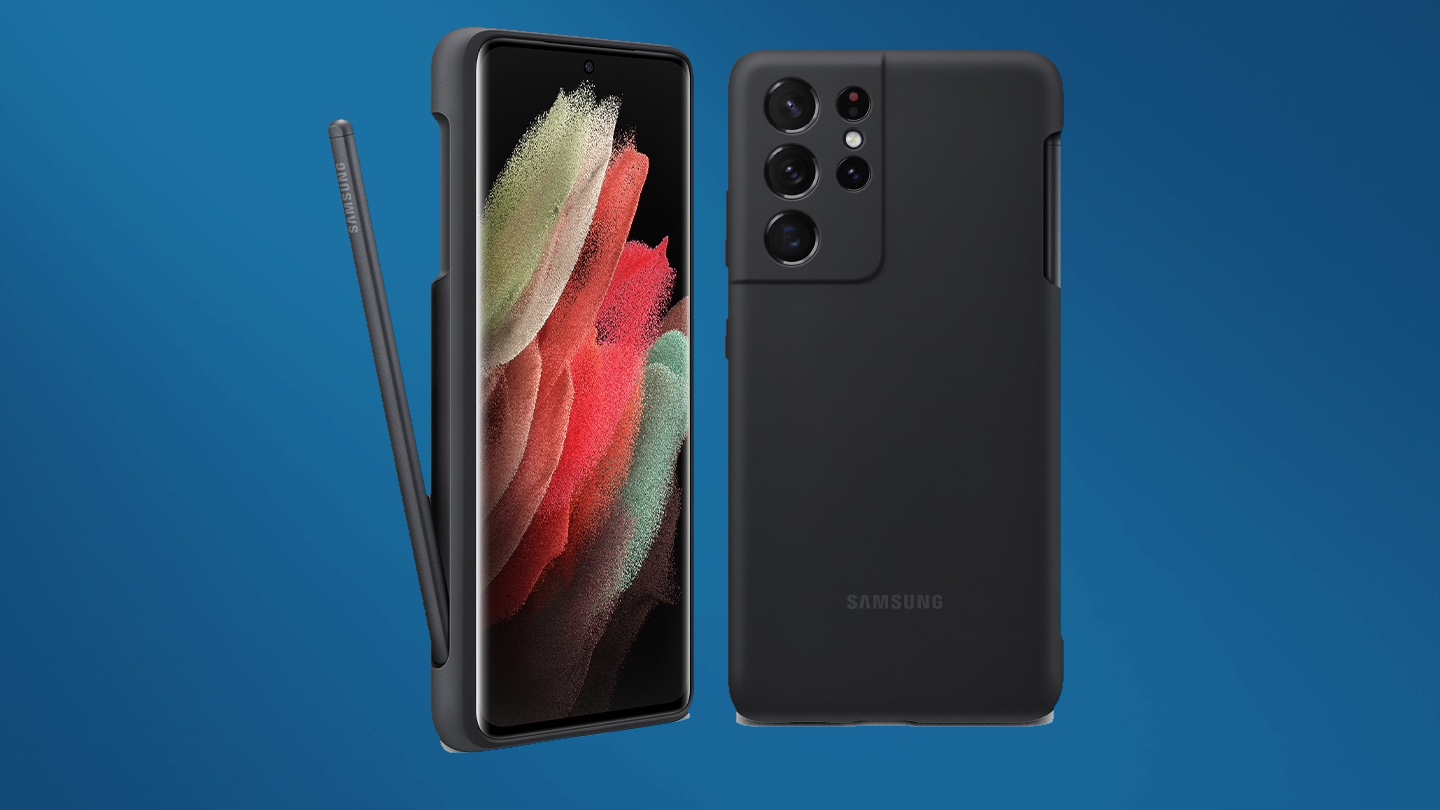 It is quick to find the finest cases in comfort. In the area of ​​mobile cases, Luxury is one of the top brands. It has built up its reputation for the longest-lasting cases that cover your smartphone. Luxury has a variety of cases that are called "series" The cases work with iPhones and several famous smartphones from Android or Samsung.
In our list, we have connected some of Luxury's most famous sequence of cases, but our links are just examples of cases. Possibly you will have to check for your phone events.
If it is water, bruises drop, or bounces, if you want your phone to remain safe, we have an explanation for you in this list. If you can use your phone and in the environments that you use it is crucial to remember.
Samsung S21 Ultra Luxury Case
For Samsung S21 Ultra, the Luxury case is one of the most diverse case companies for this phone model. Luxury cases are usually leather, slightly antique style for those who love nostalgia. However, a Luxury case can extremely protect your S21 Ultra phone with shock resistance. However, the case of this company does not have an S-pen compartment, so it is only for those who do not use this pen.
However, not so that this back cover is not outstanding and attractive. Its lines are both minimalistic, sophisticated, classic, and modern, protective. In addition to the Luxury leather case, you can also choose the metal, silicone, plastic case ... 
Samsung Galaxy S21 Ultra / Galaxy S21 Ultra Luxury Leather case
Compatible with Samsung Galaxy S21 Ultra / Galaxy S21 S21 Ultra 5G flip Leather Case provides a timeless luxurious classic look and fantastic natural leather feel. This Luxury Leder case is made from Premier PU with excellent handicraft. Top material, contemporary architecture, and outstanding workmanship guarantee the case's longevity and flexibility. It provides full security not only for your telephone but also for easy and secure use it features card slots, money pockets, a built-in stand, and magnetic closing.
Card Slots & Money Pocket: With 2 card slots and a hand pocket to store cards and cash in a compact way, the carriage and case make it a good partner for everyday life and business trips.
Comprehensive security: The shape-fitting internal hardshell case tightly grabs your handset and delivers excellent protection from vibrations, bumps, and angles. Folio case style just closes the cover to shield your screen from scratches and drops.
Kickstand Build-in: The customizable kickstand supports various horizontal positions, which help you find the most suitable corner for reading or watching.
Magnetic Closing: The magnetic closure secures the telephone and other personal belongings in the event that they lose valuable items.
Precise cutouts: Precise configuration provides full access to all keys, ports, video, and speakers; without removing the case, you can use all functions quickly.
This luxurious leather case is represented in the following way:
Leather flip wallet case for Samsung S21 S21 S21 Ultra 5G (6.8 inches) 2021 release, [Not compatible with other devices]. [Not compatible with other devices].

Exquisite craft made of high-quality PU leather provides a smooth feel; a traditional and elegant leather texture ..

Offering magnet snap closure secures your credit card and cash. Keeps your wallet secure.

2 card slots feature an IDs cash money pocket; a built-in kickbooth for entertainment or streaming with several horizontal locations.

Sustainable shock resistance at edges and corners; complete access to all features (Cameras, Speaker, Ports, and Buttons).
Zipper Wallet Case Luxury PU Leather Case for Samsung Galaxy S21 Ultra
Newly launched zip wallet case for Samsung Galaxy S21 Ultra with a wrist stripe...
Material: premium, comfortable and sturdy synthetic leather. Premium appearance of distressed leather to protect your iPhone from unintended moisture, collision, scrape.
Zipper And Magnetic Closure: Zipper wallet all your cards, cash and staff to remain secure inside; detachable strap and magnetic closure by closing the whole case by a snap button to ensure double protection...
Complete Security and card slot: offers all-in-one functionality, folder pocket type case protection, credit card, cash, picture coins, ID, etc. Full protection and card slot protection.
Hands-Free Watching: Multi-angle hands-free viewing stand allows the computer to stand alone for video cameras or for media viewing.
Protective Standing Luxury S21 Ultra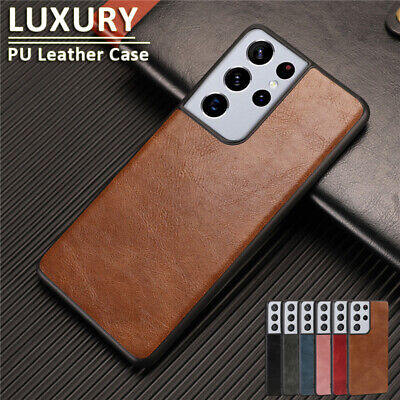 Case Protective Standing S21 Ultra, genuine S21 Ultra case manufactured by Luxury. This is one of 12 genuine S21 Ultra accessories that favor protection and is the only case this time with a strut to help you watch movies.
Is the Samsung S21 Ultra Protective Standing Luxury case good? If you ask the beautiful case that protects the S21 Ultra phone but also the current good-impact and impact-resistant case, the Luxury case is the best S21 Ultra case because:
It is the genuine Protective Standing Luxury S21 Ultra case Samsung
Guarantee Do not worry about compatibility issues or fear of being loose.

About design, materials are guaranteed in the most modern process.

Before reaching the hands of consumers, they were tested carefully as well as evaluated by experts. So you rest assured.
Galaxy S21 Ultra Protective Standing Luxury case top TOP protective
case standard Good case standard Galaxy S21 Ultra: The design of genuine Protective S21 Ultra from TPU + high-grade PC has durability, extremely good resistance before impacts, bad impacts from the surrounding environment. This is also considered as a good S21 Ultra shockproof case from Samsung, not inferior to other cases in this capacity.
However, do not forget to choose for yourself S21 Ultra toughened glass or use the best screen protector. To perfectly protect your phone from the back to the touch screen!
Protective S21 Ultra Luxury case is unique, strange but also extremely smart:
Design of parallel stripes + flexible rubber layer like snakeskin. Creates a slimmer cladding and prevents the back surface from being scratched during the mounting process.
The biggest plus for the S21 Ultra Protective Luxury case is the design of the resistant back cover. With a folding erect on the back surface to help your hands-free when watching movies, surfing the web at 360 degrees.
Beautiful Galaxy S21 Ultra Protective Case
A chosen case is not only a case that protects the S21 Ultra phone well but also the thing to make a buying decision for a phone is no longer based on 89% aesthetics. With that in mind, Samsung not only makes sure that the protective Galaxy Luxury S21 Ultra is good shockproof, but also a beautiful S21 Ultra case.
Say no to color fading
Minimize dust and fingerprints to make it easy to clean.
Samsung Galaxy S21 Ultra Luxury Silicone Case
Busy with the launch of the latest super product Samsung Galaxy S21 Ultra name, Samsung also surprised when it launched its own protective case. A genuine case from the manufacturer will surely be more prestigious and quality than a third-party manufacturer.
Complete from Silicone, simple stylish design 
Samsung Galaxy S21 Ultra Silicone Luxury case is finished mainly from silicon material. Featuring high flexibility and durability, the back cover is ready to protect the phone from impacts from external forces perfectly. Users feel more secure when they put their phones in their backpacks and bags.
In addition, the Samsung Galaxy S21 Ultra Silicone Luxury case has a quite simple but no less modern design because the simplification trend is widely popular around the globe.
Complete details, compatible wireless charging
Samsung Galaxy S21 Ultra Silicone Luxury case is meticulously completed and precise to the smallest detail. This is more comfortable and easier to use, with the keys wrapped in a highly responsive flexible plastic.
In addition, the case is compatible with wireless charging. This is a feature that is used quite commonly today with convenience in use, just put the device on when wearing the case, the energy will switch quickly.
Buy genuine Samsung S21 Ultra luxury cases at Bananas Store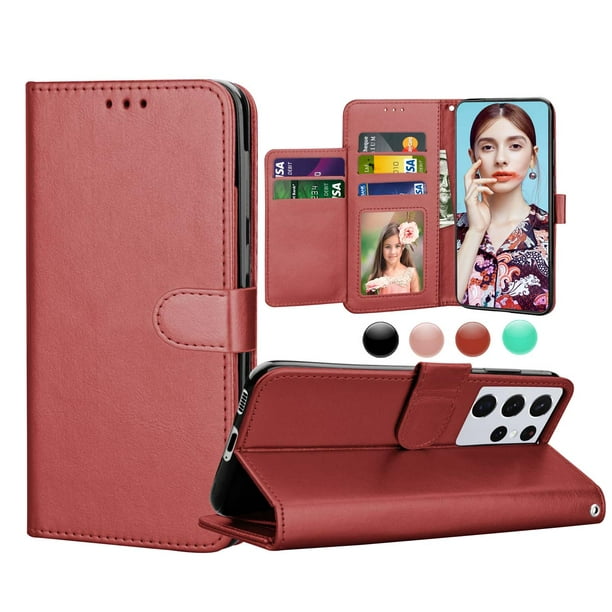 There are many places selling cases for Galaxy S21 Ultra such as Amazon, eBay, Esty, ... Currently, Bananas Store is distributing leather cases, Samsung S21 Ultra cases as well as Genuine Note 10, Note 20, S20, S21 series cases at cheap prices and lots of eye-catching beautiful models. If you want to buy a case to protect your phone from undesirable impacts, go to Bananas Store for advice and choose to buy genuine accessories, especially S21 Ultra Luxury Case!